SIMONE MORRIS:  EPK  ELECTRONIC PRESS KIT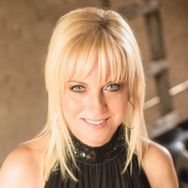 ABOUT:
Soulful, sultry, and a little sassy, Toronto jazz singer Simone Morris officially launched her long-awaited, all-original debut album "Settling Up" on November 2, 2018, which hit #1 on the iTunes Jazz Charts in its first week. Joined by Mike Freedman (guitar, co-writer), Adrean Farrugia(piano), William Sperandei (trumpet), Bill McBirnie (flute), Chris Adriaanse (bass) and Max Senitt (drums), audiences are invited to share in an intimate musical journey through Simone's charming, graceful and soulful musical world.  "Settling Up" is available wherever music is downloaded or streamed.
Simone exudes a rare blend of soulfulness and subtlety.  She's a natural storyteller who captures the essence of jazz classics, while artfully luring audiences into her craftily-spun musical stories.
PRESS QUOTES:
"Gorgeous album"    
 ~ Errol Nazareth host of "Big City, Small World" (CBC RADIO 91.1)
BIO:
MUSIC:
Photos:
Video: 
DOWNLOAD, STREAM "Settling Up"